Advice For The Sleepy
"Write what you want to read." I think of these words staring at my reflection in the window opposite my desk. My red Ikea lamp makes my eyes look glassy and I feel like I look ghostly and beautiful in a destroyed, panicked sort of way. It was late at night when Vi told me to stop trying so hard and just write what I want. We were laying in the dark on another of our Ikea purchases talking in...
The Well-Stocked Braincase
It has come to my attention that I am not where my brain would like me to be intellectually. To punish myself and alleviate the problem I have enrolled in college and am reading through a list of books I 'should' have read by now. I picked my list out of a small moldy volume from my parent's house; The Well-Stocked Bookcase: Sixty Enduring Novels by Americans Published Between 1926...
My Mother's Daughter
I am having a moment. My soul feels restless and my foot shakes with anxiety. My focus is low and the ability to absorb emotional subjects is in the negative. For example, watching a video about a blind puppy who is saved from a early death on a trash heap reduces me to a sobbing mess. Even the stupid song playing in the background seems perfect. Similarly, I cannot bring myself to read certain...
3 tags
I Was Amelia Earhart by Jane Mendelsohn
Writing is like flying. Or, at least I like to tell myself that it is. I like to pretend it takes the same amount of courage as it took the first pilots to hope their efforts would not kill them. Sometimes writing feels dangerous, like Amelia Earhart crashing through the sky; becoming careless in order to escape a life she had built. All I can see ahead is the ocean as my plane whisks...
6 tags
The Dreamer by Pam Munoz Ryan with illustrations...
My first realized visit to the New York Public Library left me speechless. I climbed the stairs with my breath caught in my chest not only because they are steep and numerous but also because I felt in the presence of something holy. Two huge lions guard the entrance, giving a feeling of something mystical and creative. It has become the closest thing I have to a cathedral in which to...
4 tags
The Things They Carried by Tim O'Brien
I felt lonely. The kind of lonely that comes with a quiet moment when there is no Internet or movie or person to distract from what is really going on in you. I sat in my green bathrobe, sipping black coffee (with Cinnamon) out of a cup with mustaches printed all over, listening to the rain. I live in a basement and can't see the rain, but I can hear the sharp plunks of sound it makes as it hits...
9 tags
Songbird with Teddi Tarnoff
Teddi Tarnoff and I have never actually met, but luckily our work has. Randy Grishow Schade became a fan of her work and suggested we ask her help when coming up with promotional material for The Bridge. I was shocked by the amount of talent and heart her voice and lyrics possess. Together with three other musical ladies Teddi completes a female cover band: Misstalica. Which I think is...
6 tags
"What people read revealed so much about them that she considered our card..."
– Alice Hoffman, The Ice Queen (via thebookishdark)
4 tags
"Truly, we live with mysteries too marvelous to be understood. How grass..."
– Mary Oliver, "Mysteries, Yes," from Evidence (via pauses-and-silences)
5 tags
6 tags
If You Give A Mouse A Cookie...He Will Hate Elijah...
The first day I met M.F. Bottomley was at his wedding. I don't think we saw each other regularly for years after that. But, everytime I ran into this master of disguise he would recommend something (podcast, book, music) and everytime my world would change. We have spent hours talking about life, Agatha Christie, Sherlock Holmes and giraffes. Being one of the smartest people I have ever...
6 tags
Here's To Boise with Randy Grishow Schade
There are very few people who are willing to delve deeply into a depressive mind and perfect its musings. During the making of 'The Bridge' I became surrounded by people with all sorts of different connections to the work and the cause. I found a brave soul in Randy Grishow Schade when he jumped at the prospect of putting together a collection of poetry for charity. I have always...
4 tags
Variation On The Word Sleep by Margaret Atwood
 I would like to watch you sleeping, which may not happen. I would like to watch you, sleeping. I would like to sleep with you, to enter your sleep as its smooth dark wave slides over my head and walk with you through that lucent wavering forest of bluegreen leaves with its watery sun & three moons towards the cave where you must descend, towards your worst fear I would like to give you the...
4 tags
Last Call
As many of you know, my first book of poetry "The Bridge" has recently been published by Blackhawk & Noble Press and the first printing of my book is almost sold out! Yippee! All profits from the book will be donated to The Hunger Project, so I've been doing a lot of the shipping and handling myself to keep the costs down. While the book will still be for sale after the first print edition...
4 tags
when you have forgotten Sunday: the love story by...
—And when you have forgotten the bright bedclothes on a Wednesday and a Saturday, And most especially when you have forgotten Sunday— When you have forgotten Sunday halves in bed, Or me sitting on the front-room radiator in the limping afternoon Looking off down the long street To nowhere, Hugged by my plain old wrapper of no-expectation And nothing-I-have-to-do and I'm-happy-why? And...
7 tags
Hey, Meagan! with Meagan English
                             Meagan English is an actor, writer, singer and model extraordinaire living in L.A. where she shares her life with Poofy, Peanut, Paul and a bevy of wonderful friends. Meagan is also my friend. A friend who has not been afraid to map out the turns and twists of our hearts with me. She has inspired me to write poems about healing and love. And though we spend most of...
5 tags
Crayons At The Ready with Kristy Puchko
To celebrate the release of The Bridge each week I will be highlighting an artist who contributed their work to help us raise money for The Hunger Project (www.jennychecchia.com for your copy). Kristy Puchko is up first. Lady has so much talent it makes my head spin. She writes, edits and directs films which have been known to be accepted into festivals. She also draws and colors with a...
5 tags
2 tags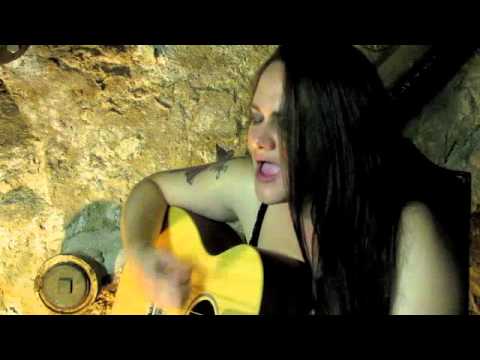 3 tags
Stay calm
mcnallyjackson: We'll be open from 10 til 6ish tomorrow, with Sunday looking a bit iffier, obviously. There's still plenty of time to lay in some Leaving the Atocha Station and some Mad Libs. What I love about this is I totally went to McNally before heading to higher ground. When I walked up to the counter with my ninja Mad Libs the pleasant associate said, "That's an inspired...
2 tags
When You Reach Me by Rebecca Stead
                                     During the hurricane which tore apart North Carolina and gently spat on New York, I read Rebecca Stead's Newberry winner When You Reach Me. A story about a sixth grade girl, obsessed with A Wrinkle in Time, doing her best to navigate relationships and New York City. The book follows a realistic plot line but is tinted by the unusual. Her single mother...
5 tags
7 tags
5 tags
3 tags
The Bridge by Jenny Checchia
         There are many things in this world I don't understand. One of them is the pain everyone must eventually go through. No matter how much money you do or don't have, no matter what race your were born into, or how skilled you are in a particular craft one day you too will feel pain. Like love, pain, comes in many different shades and lengths. I would even say that as many...
4 tags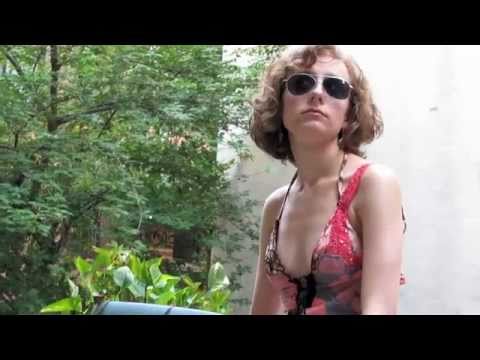 2 tags
1 tag
2 tags
1 tag
Tall Blondes by Lynn Sherr
       "Listen, I'm sorry but I didn't think the person I would want to spend the rest of my life with would love giraffes. I thought they would like something like, I don't know, guitars." This was one of the many reasons she gave for her unsure footing in our relationship. Now, if you know anything about who I am your first response to this is probably one of shock, how could someone who...
1 tag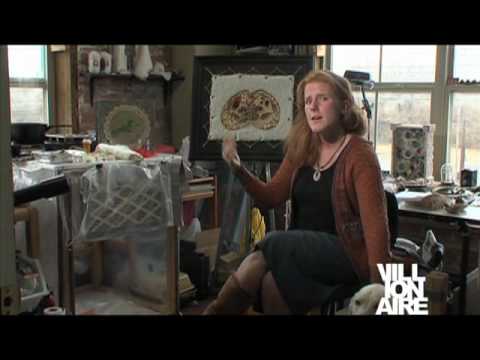 2 tags
Writing Down The Bones by Natalie Goldberg
       I have switched to a smaller purse with the hope the baggage I carry around with me will feel lighter. So far, I have only noticed a few improvements, one; a distinct ability to feel when I am slouching and correct the problem, it's a start. The second difference I noticed was that I couldn't fit a book in my bag. I do never not carry a book with me. Searching my collection...
3 tags
faggot by Randy Schade
This isn't a book but it is written with so much passion and drive that I have to post it. faggot is a blog which comments on queer culture. He has one post up, because he started it today, but I have a pretty good feeling we will be seeing more very soon. All this came about from a class Randy's parents have been asked to teach at their church, about LGBTQIA people. Well kids....
4 tags
3 tags
The Art Therapy Sourcebook by Cathy A. Malchiodi,...
             This came in the mail yesterday! I bought this book simply for my own interest in Art Therapy, which has grown over the past year. This book has helped me immensely with my journey of healing and emotional growth. At the age of 65 my mother decided to pursue her passion for art, she started an amazing journey toward self discovery and peace, at 65. She has always loved art and...
1 tag
1 tag
Book Count...
…411. Whoa. I know this is out of control. The count includes plays and stuff from school, which are small and easily collected, but still… And I have more coming in the mail… But you know what? I love books. I love stories and what they do for us as humans. They change our mind and our lives, they elevate our thinking, they turn us on, they turn us off, they make us crave...
2 tags
4 tags
Drops Like Stars by Rob Bell
When I received Drops Like Stars in the mail I was very surprised by how big it is. I mean physically it is tall and flat. I really enjoy the way Rob Bell writes. Small paragraphs, big ideas. For example one whole page says just this: "Mark Twain said that IF HE'D HAD MORE TIME, HE WOULD HAVE SAID LESS." To me that is all this page needed. The book is about the idea of art....